<![if !vml]>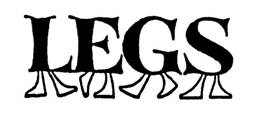 <![endif]>
Lake Elsinore Genealogical Society
P. 0. Box 807, Lake Elsinore, CA 92531
Main_Page - Cemetery_Page - Links_Page - Obituary_Page - Library Book List
Perris Indian School 1900 census index
The Society meets on the 2nd Thursday of the month.
We do not meet in July, August, or December.
Meeting time is 1-3 PM at the Mission Trail Community Library
34303 Mission Trail Wildomar CA
Located between Bundy Canyon and Palomar at Canyon Drive
We have published an update to our original Cemetery book and both the original and update books are available
If you are interested in the book click to send an email to L.E.G.S.
Visitors

since Jan 1, 2003
WebCounter TM Copyright 1996 Net Digits. All Rights Reserved.
For comments or questions, please see the Feedback Page.
http://www.digits.net/
If you have any questions click here to send email to L.E.G.S.